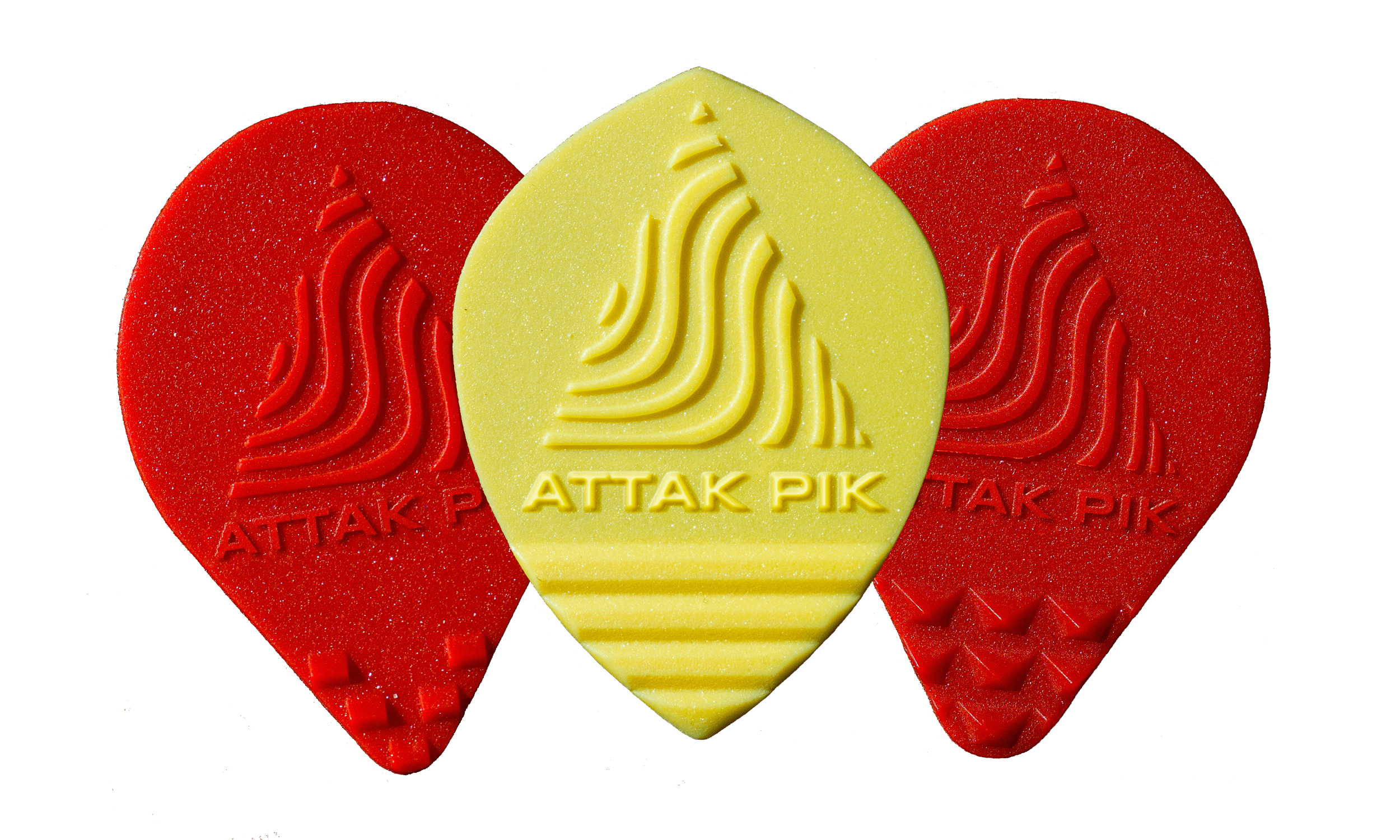 Effect your tone with Acoustik Attak Piks.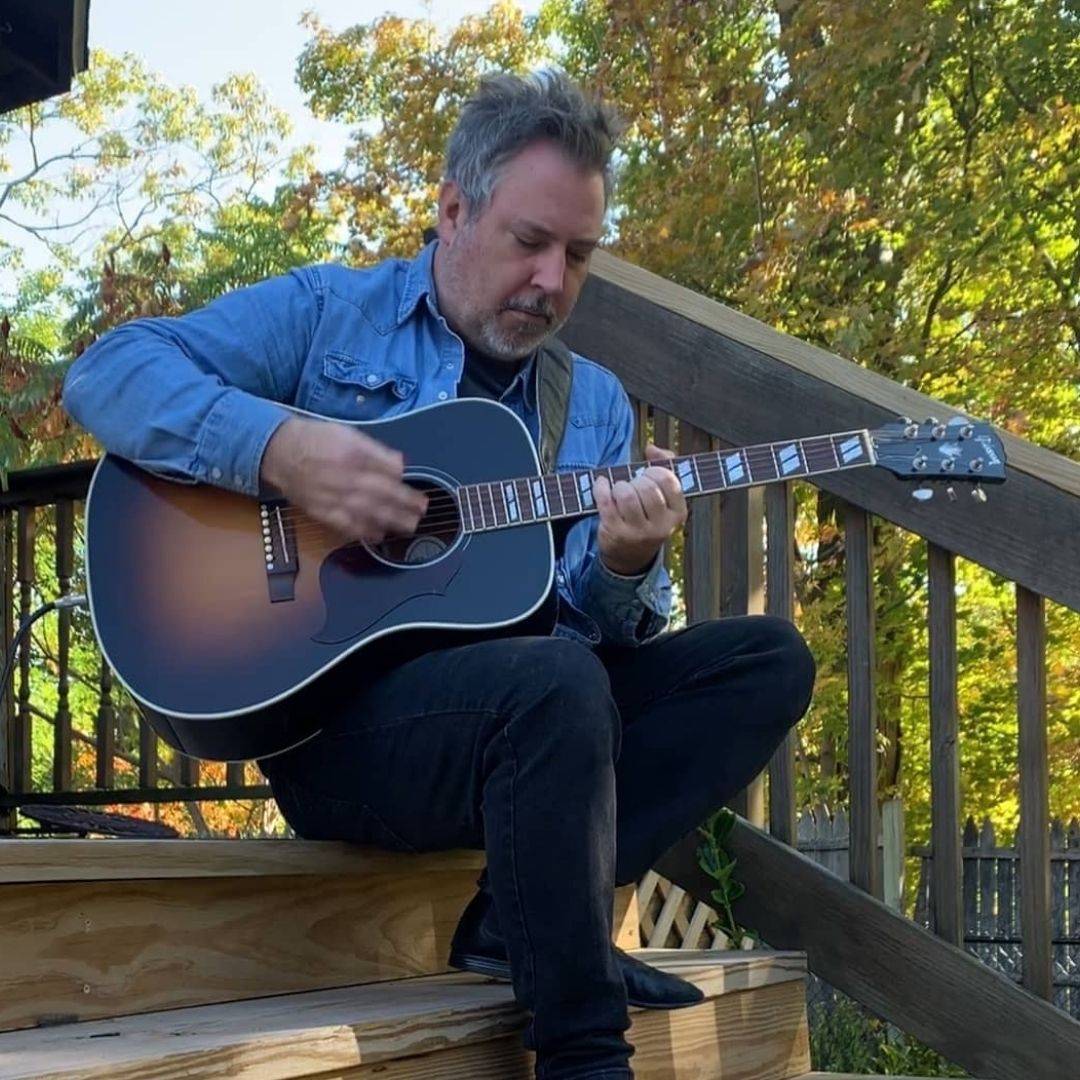 "Attak Piks take you to creative places you might not normally have traveled."
⭐⭐⭐⭐⭐- Brian Goss
🎸 Raised structures on both sides of the tip create a brighter, fuller sound
🔊 With a single pluck of a string, these structures produce a pattern of multiple strikes
🎛️ Sound enhancements such as desirable harmonics, tone brightness & percussive effects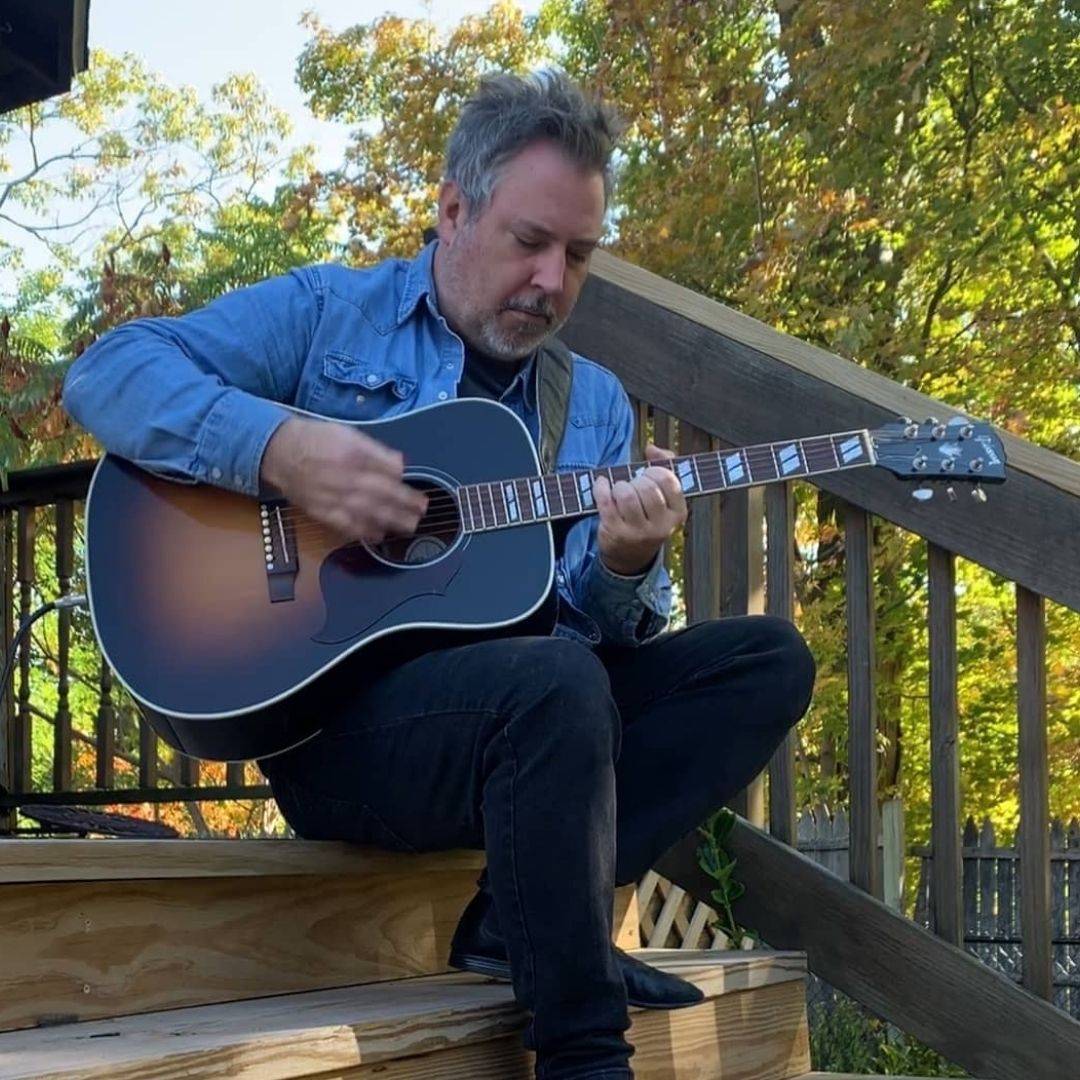 "Attak Piks take you to creative places you might not normally have traveled."
⭐⭐⭐⭐⭐- Brian Goss


"Honestly, for the money that these are if you don't try them, you're mad."
- John Tron from Heavy Repping

Brings out 12-string harmonics on your 6-string acoustic guitar

Open chords become more compressed together with each note still clear

Cuts through reverb on electric guitars while evening out chord extensions



Provides the same brightening effect of Attak, but with more impact creating a more percussive sound

Great for blues on electric guitar giving each note purpose and evens out the volume of each note

Gives bass a slap and pop sound while making each note sound bright and metallic
Harmonically enhances midrange frequencies, which is where clarity and punch sit for guitars

Semi-flex structure allows the player to maintain their ability to sweep and tremolo pick

Produces a compressed sound when picking individual notes, and can produce a "wah effect" when overdriven

*Best listened to with headphones*
Swipe for Acoustic & Bass
So I have been playing with these for the last few days, and I'm stunned. They sound amazing with the high gain and drop C tuning I run. I love how they bite the strings, especially the ambush. There was a little bit of a learning curve at first but I'm becoming better and faster with them quickly. Thanks again. I will definitely be buying more soon!
- Marcus P., Los Gatos, CA
I just got my attak piks and I am a very happy man. I just started to learn electric funaral 2 days ago, It's a very simple song but ya know when Iommi hits the 3 GBE strings at the 12th fret three times? When I did it I couldn't for the life of me get that sound right. That was the first song I tried and I nailed that SOB, sounded just like Iommi. I am busting. Fixin to order ambush next. Thanks to all who run this wonderful company.
I placed an order for attak and ambush picks. First let me say I was very pleased with the customer service. Usps lost my initial package and attak customer service was very responsive and ultimately ended up sending another shipment. The picks themselves are very cool – I was impressed with how bright it made the guitar sound when compared to a regular pick. I'll definitely be experimenting with these more.
I'm always on the lookout for new plectrum designs so when I learned about Attakpik I was eager to try one. Attakpik a lot of grit to power chords and adds a "chunk" to lower string comping. It's now included in my pick arsenal.
- Kim C., San Francisco, CA
Once you get a feel for the pick's increased grip on the strings you'll naturally start to relax a bit. You'll start letting the pick do more of the work and it snowballs from there. I've been getting more dynamics out of my playing with less physical effort. Now that I've played Attak Pik for a few months I can't see not having some on-hand. I'm pretty excited to see what else this new technology can do.
- Keith D., Nashville, TN
Frequently Asked Questions
How long will the picks last?
The founders have been playing regularly with the same Attak and Ambush picks for the last 10 months and Blade pick for the last 5 months to test this and have not experienced any degradation in performance. A small amount of wear as you break in the pick is to be expected.
Will the picks damage my strings?
Normal playing with our picks should not lead to string breakage. Any pick that is stiff enough can break your strings if you play hard enough or in a way that will pull the strings excessively, Attak Piks included. With Attak Piks it is important to note that the raised structures on the tips of the picks are designed to give their effect without creating excessive drag that could lead to string breakage. Even more aggressive playing should not cause string breakage. Still, playing in non-standard ways that excessively pull on the strings can be a problem.
What size are these picks?

2.0mm Tip Structure
1.0mm Grip
0.60mm Base