LIKE BIG PICKS, GET BIG GUNS!


Stealth XL gives you the precision and dynamic control at high speeds to out-maneuver the enemy...then blow them away with the thumping power of Juggernaut. Available in quantities of 6, 12, 18, & 24.
Step-down designed tip gives a big pick a medium gauge tone on guitar. Huge thumping power on bass.
Additional benefits:
Warmer, more subtle tone when played normally, but adds bite when you dig in


Produces a thicker darker tone on bass and acoustic


More gentle attack results in a more pure tone


Ergonomic concave grip design coupled with 3mm thickness allows for more fluidity and leverage


Gives a somewhat transparent compressor effect

Same sound quality as Stealth with more leverage.
Additional benefits:

Curved and beveled tip allows the player to glide easily across strings


Delivers more clarity to each note by cleaning up and tightening the lows and low mids


Nylon reinforced with carbon fiber to maximize durability


Ergonomic design cradles the thumb for consistent dynamic control and effortless harmonics


Apex design at the top of the pick features a broader shoulder and point for strumming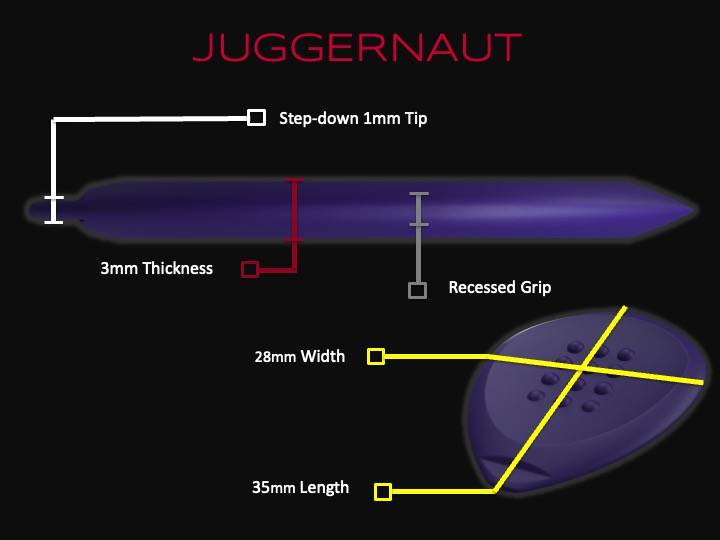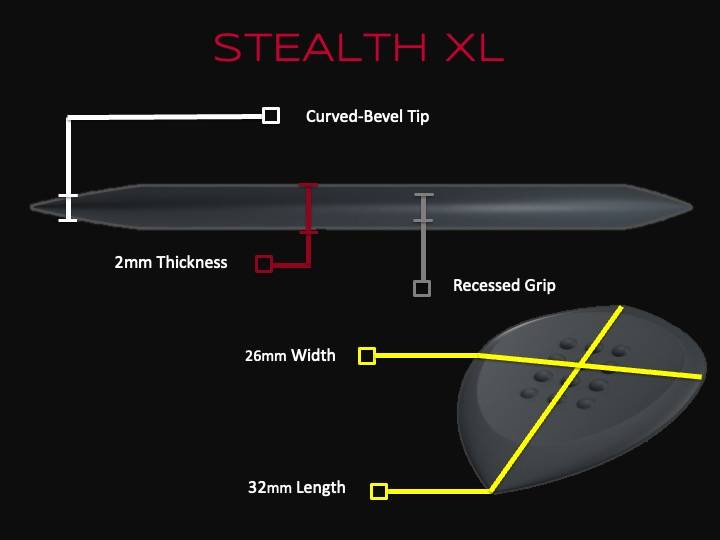 "This is my go-to pick for bass." - Barflurgle