EQUIP YOURSELF WITH BLADE II, SURGE AND STEALTH PIKS.
Produces tones and effects similar to Blade I but with more clarity

Gives more top end with upper mids stepping forward

Lightens up muddiness in the lows and low mids

Increased rigidity allows greater effect when playing harder

Works well for sweep and tremolo picking

A richer, darker sound on acoustic guitar when strumming
Curved-bevel tip structure allows the player to glide easily across strings with consistent dynamic control

Delivers more clarity to each note by cleaning up and tightening the lows and low mids

Produces a more open and rounder bottom end on both bass and electric guitars

Generates a "punchy" but smooth tone on bass

Concave upper area with embedded six node matrix grip surface allows for maximum hold
Introduces a greater level of immediacy to the attack of each note

Produces a cool top end on attacks and sustains without anything feeling too piercing

Delivers more clarity to each note by cleaning up and tightening the lows and low mids

Takes overdriven pieces to another level and generates an edgy, growling tone on bass

Works well with all styles, but particularly energizes heavier genres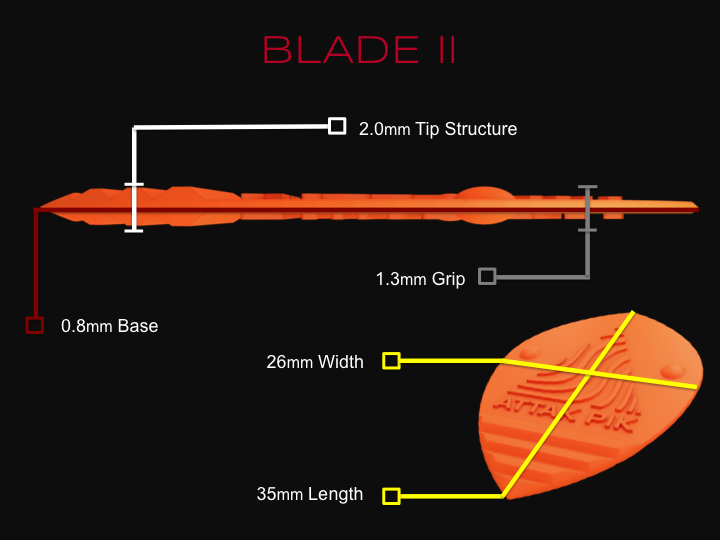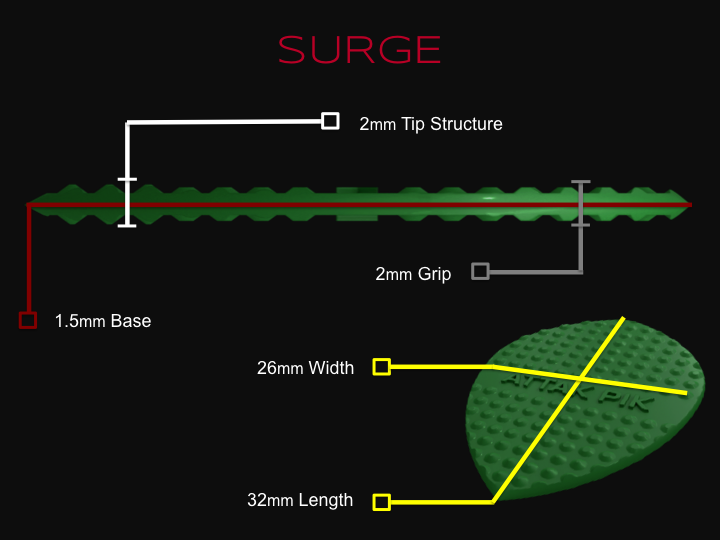 I have to say I was surprised and impressed with the tone difference these made. A definate enhancement to the overall sound, tone and volume played on an acoustic. I haven't tried them on an electric yet, I'm enjoying them too much on acoustic.
I just got my attak piks and I am a very happy man. I just started to learn Electric Funeral 2 days ago. It's a very simple song but ya know when Iommi hits the 3 GBE strings at the 12th fret three times? When I did it I couldn't for the life of me get that sound right. That was the first song I tried and I nailed that SOB, sounded just like Iommi. I am busting. Fixin to order ambush next. Thanks to all who run this wonderful company.
Blade is unlike any pick I've touched in my ten years as a guitarist. I like my tone to sound round with a fine point, which i've struggled to find in the dark tone of my les paul. I've used numerous effects pedals to achieve my desired sound but Blade places the tone directly in my hand. I am able to cut through my mixes while still retaining the full bodied sound I love. The ridges give the illusion of plucking the string without removing the fluidity and versatility needed when using a pick.
"Takes you to creative places you might not normally have traveled." - Brian Goss