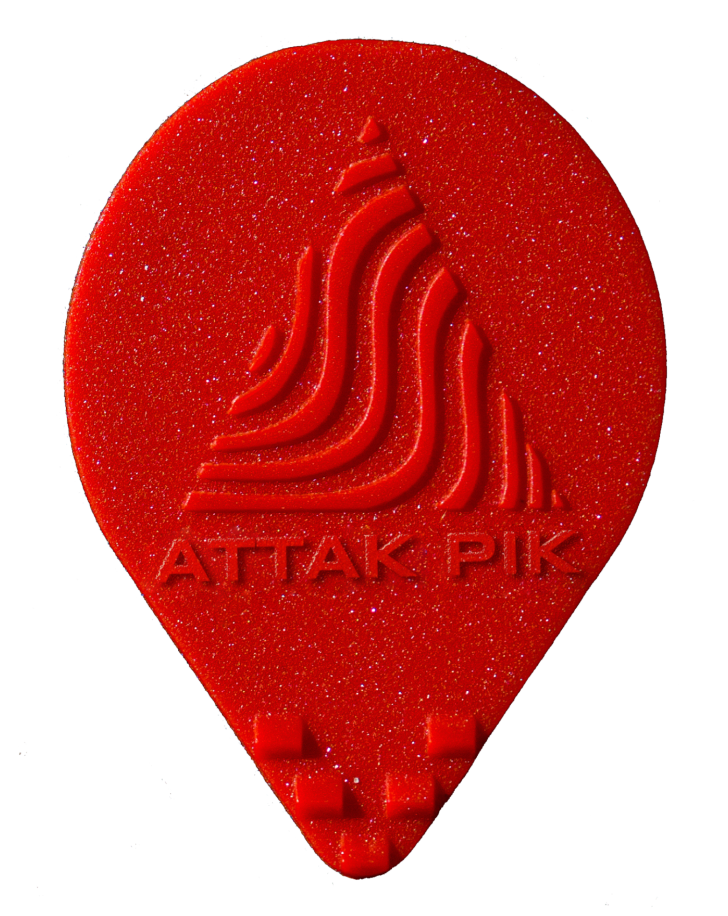 Provides the same heat as Attak, but with even more impact. Additional Benefits:

Produces a really bright, really percussive, heavy,and fuller sound


Great for blues on electric guitar giving each note purpose and space to breath

Hard picking each note produces a tight, slightly compressed sound


Gives bass guitars strings a "slap and pop" sound while making each note sound bright and defined


Thickens lower harmonics which gives it a heavier sound and a "Front of House" feel

Weight: 25g
Material: Nylon
Pick Color: Red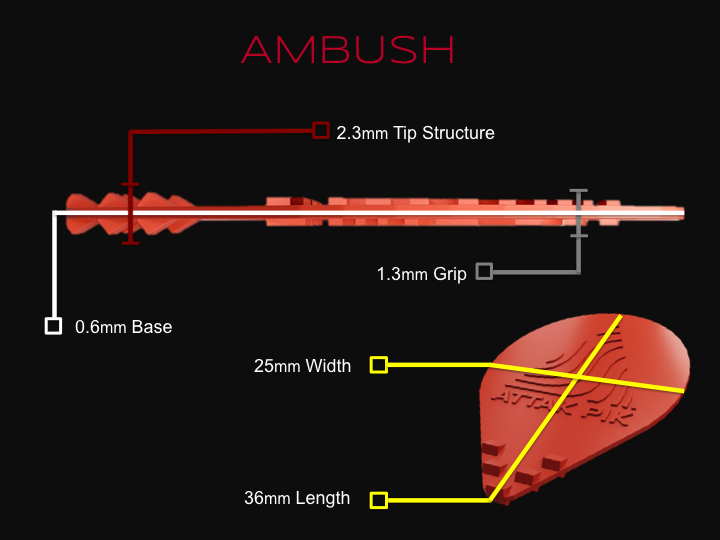 I have over 2000 picks in here, if you're doing rhythm work, or playing a strummed chord section, there's no better way to get that sound out of an acoustic with anything else I own… Honestly, for the money that these are if you don't try them, you're mad. It's brighter, it's more alive, there's this sparkle over the top.
- John Tron, Heavy Repping
Got mine in a few days ago and I'm also impressed. What I heard in the recordings on the website is exactly what I experienced in person. A little weird at first playing but you get used to it quick and it does make a difference. Makes everything played on a regular pic sound dull and boring in comparison
I was intrigued that Attak Piks weren't a random shape; that there were actual mathematical elements to them, and what really impressed me was that, after I'd used them for a while and went back to a regular pick, it sounded dull by comparison.